Blade Runner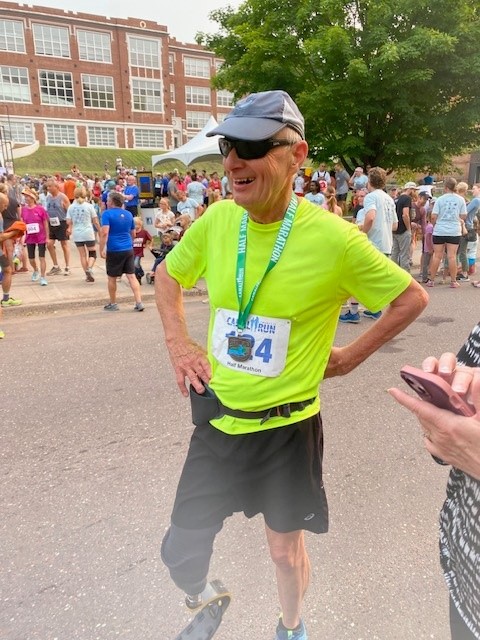 We are proud to share that our very own Jake Jackovich completed the Canal Run half marathon on 07/15/2023.
Jake has been a right below knee amputee since 1967. At the age of 65, Jake received his first running prosthesis and has not slowed down since!
Jake has been competing in the Canal Run every year in his own catagory, the 5 Mile Blade Run. This year, Jake decided to challenge himself to compete in the half marathon. Jake proudly finished 5th in his age group with a finish time of 2:20:16.0.
We cannot wait to see him compete again next year!