Giving Pumpkin a Second Chance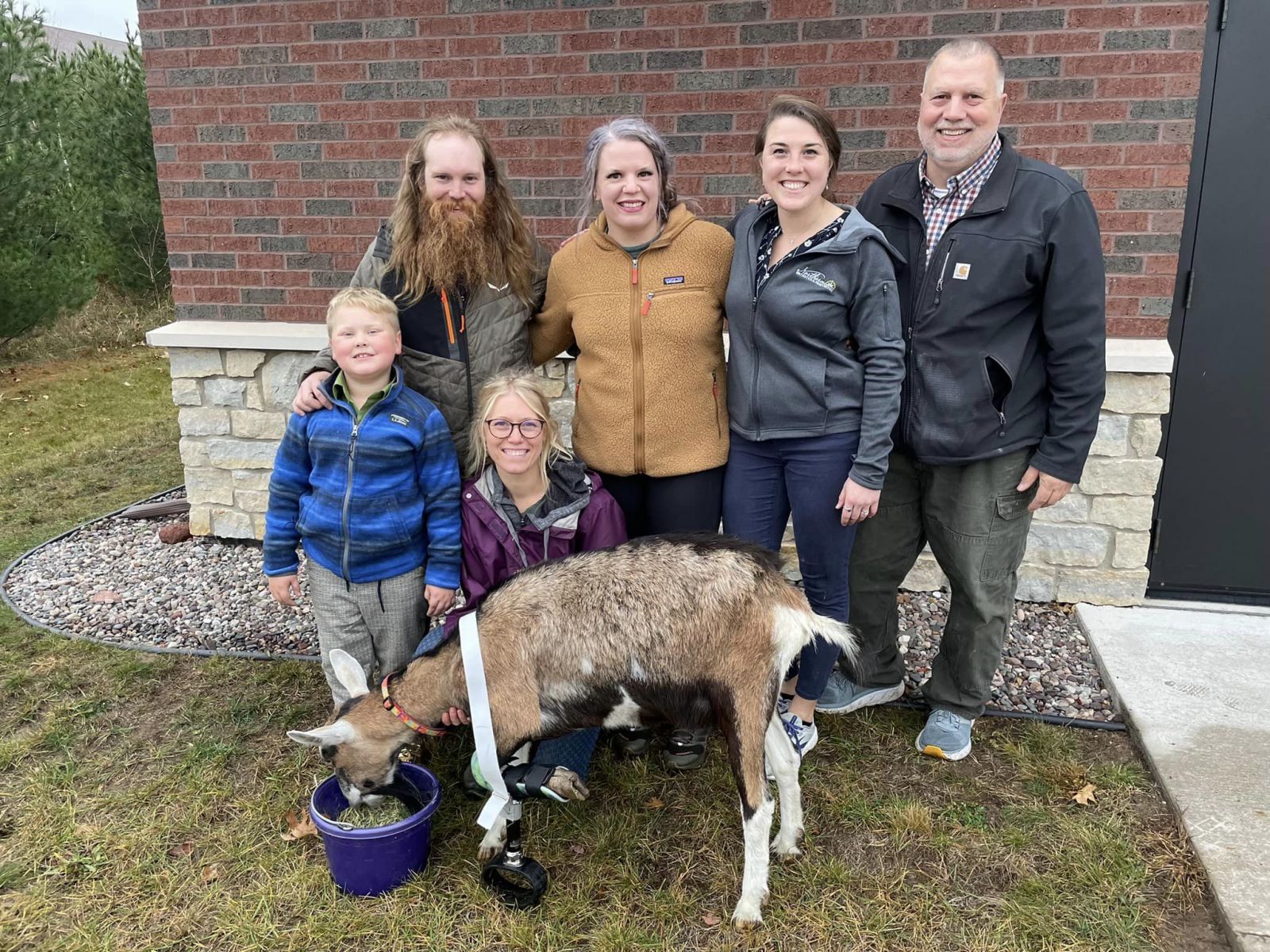 Pumpkin the goat takes first steps with prosthetic leg | WJMN - UPMatters.com
We were contacted by Naomi and family from Dead River Farm about a goat who was surrendered to UPAWS with a mobility constraint. It appeared that she had an old injury to her front leg that resulted in the joint being fused in a bent position, and unable to be used for walking. The goat was taken in by Naomi at Dead River Farm, and she was re-named Pumpkin. Naomi says that Pumpkin was at risk for being put down, but she saw a spark in Pumpkin and thought that she was not done with life just yet. Naomi contacted Katie Miedona, PTA at UP Rehab to see if there was anything that could be done. Katie contacted our prosthetist and orthotist, Samantha Eckert, who agreed to evaluate Pumpkin to see if there was any possibility of using her leg to walk again.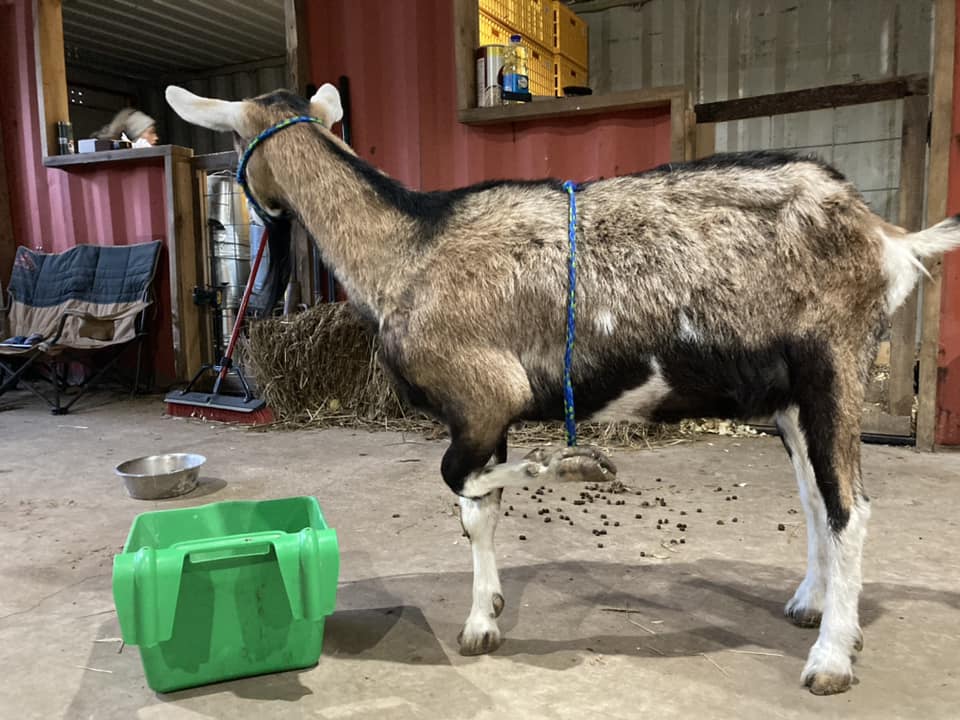 After evaluating Pumpkin, both Katie and Samantha were in agreement that Pumpkin would benefit from using a prosthesis.
How It's Made
Now began the process of fabricating a prosthesis for Pumpkin, something that Samantha has not done before. "It took a lot of brainstorming from the entire team at Northern Orthotics and Prosthetics."
First, a cast was taken of Pumpkin's leg so that the custom socket, or "cup" portion of the prosthesis can be made.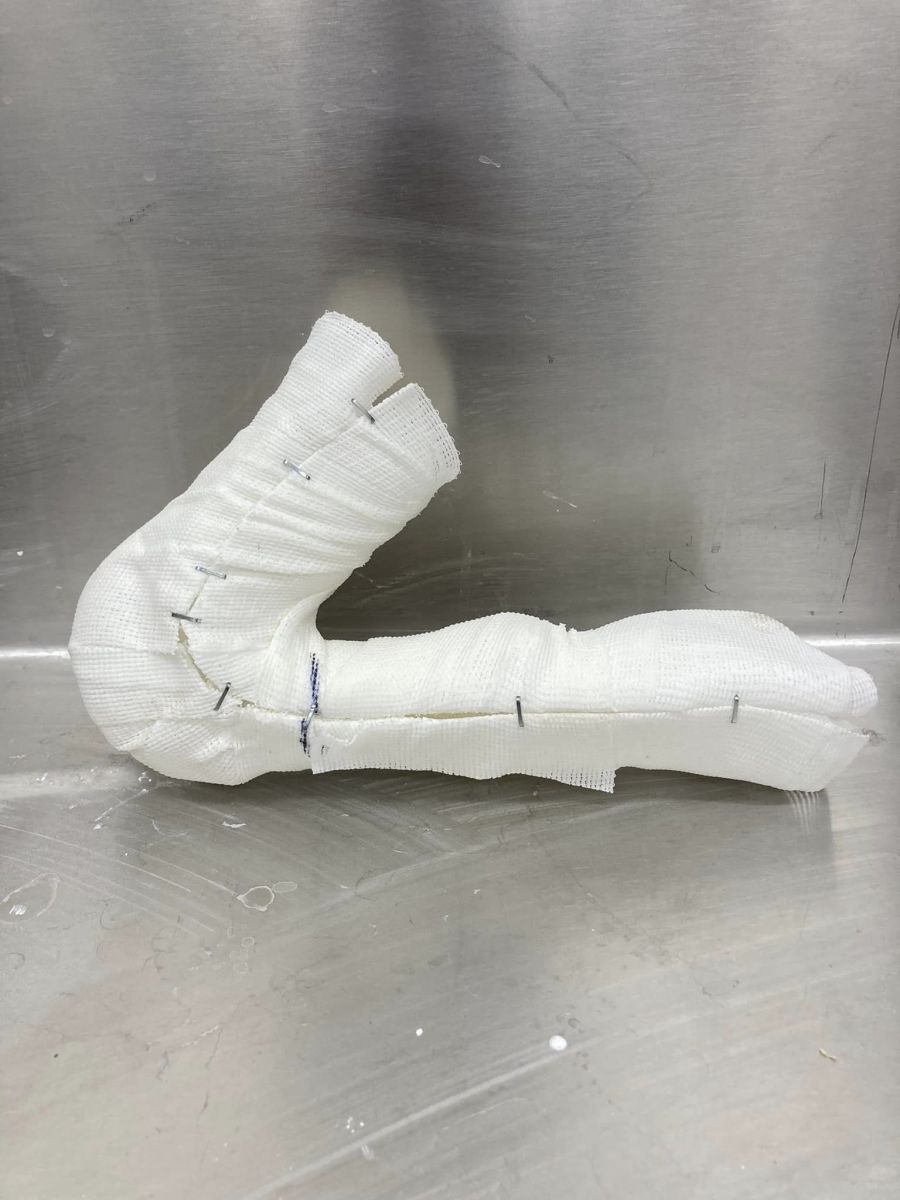 Next, the cast was filled with plaster which then creates a positive model of Pumpkin's leg. This was then shaped by Samantha. Plastic was then vacuum formed over the mold to create the custom socket that Pumpkin will use.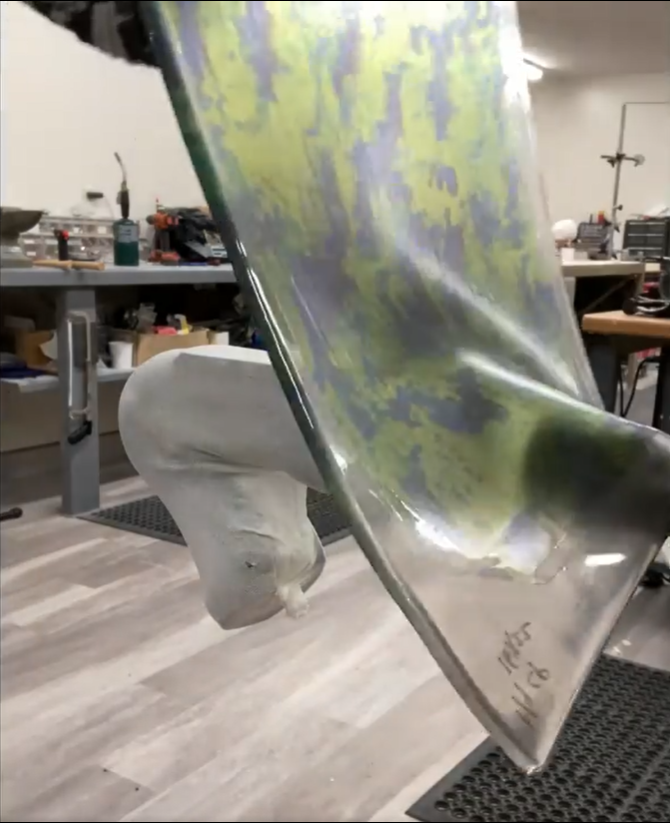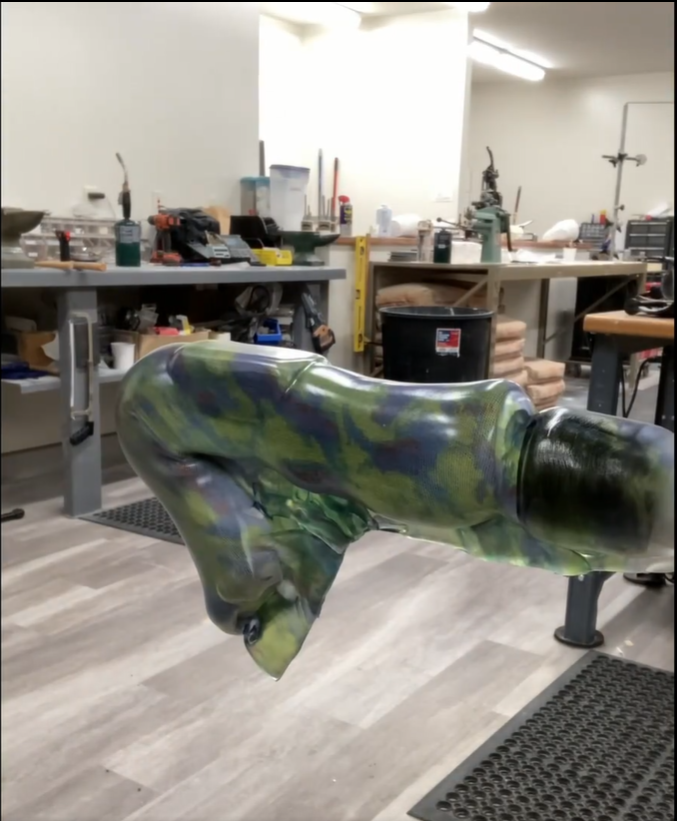 Next, the plastic socket is cut out, trimmed, and sanded smooth.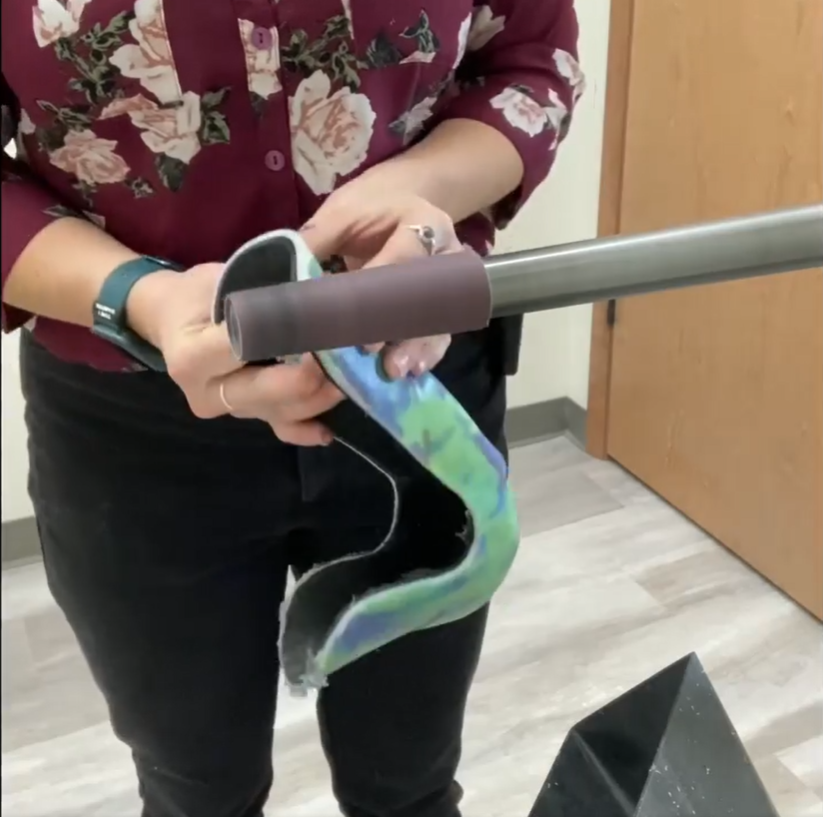 The completed socket is then attached to the prosthetic foot. The prosthetic foot was custom made by the team at Northern Orthotics and Prosthetics, and took multiple iterations to come up with the final product that would be stable and allow Pumpkin to easily move.
First Fitting Appointment!
Now that the prosthesis was completed, it was time to have Pumpkin test it out. Pumpkin was joined by her entire family at Dead River Farm along with the staff at Northern Orthotics and Prosthetics for support. She even had the TV3 News Crewcheering her on!
A few adjustments were made to the prosthesis during the fitting appointment, and Pumpkin surprised us all by taking her first steps effortlessly!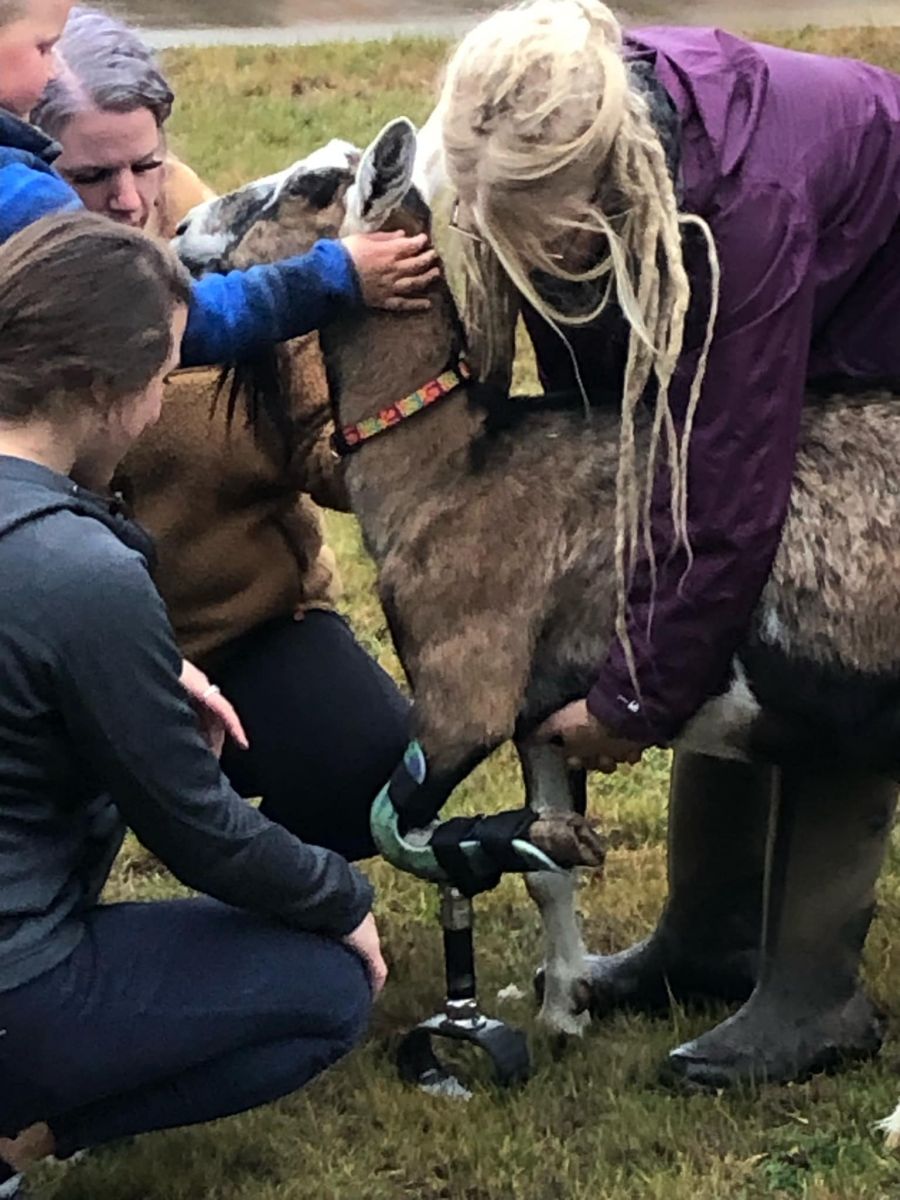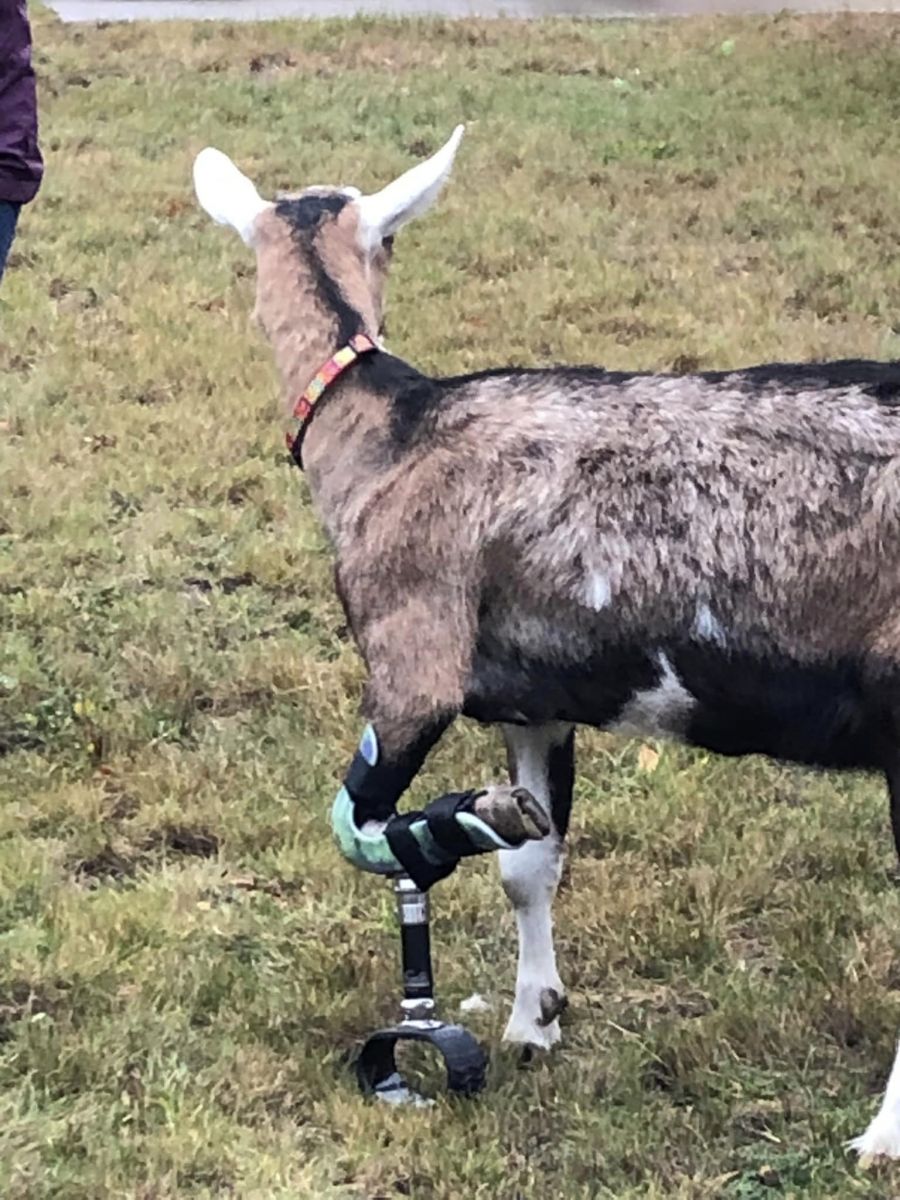 Pumpkin's resiliency and motivation to walk is astounding. She is a rockstar, and nothing seems to stop her. We are all so proud to have been a part of her rehabilitation process, and look forward to working with her in the future!
Follow Pumpkin's Story
You can see updates on Pumpkin's rehabilitation on Facebook at: Dead River Farm | Marquette MI | Facebook