August Amputee Social Group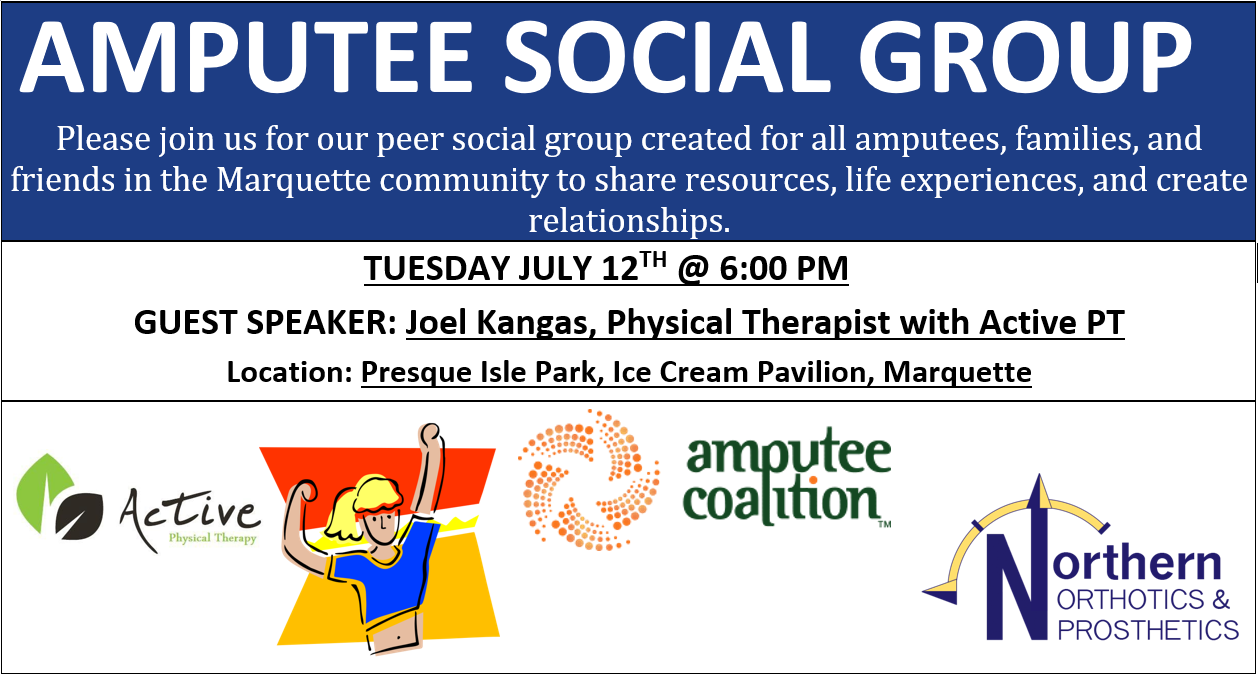 Join us for our August Amputee Social Group to hear from Joel Kangas, Physical Therapist at Active Physical Therapy, to discuss exercises for strengthening and stretching to keep you in shape for optimal use of your prosthesis. He will also discuss more specific exercises based on your questions or higher level activities.
Bring your own meal or snacks to share. Friends and family are welcome!