July 2022 Amputee Social Group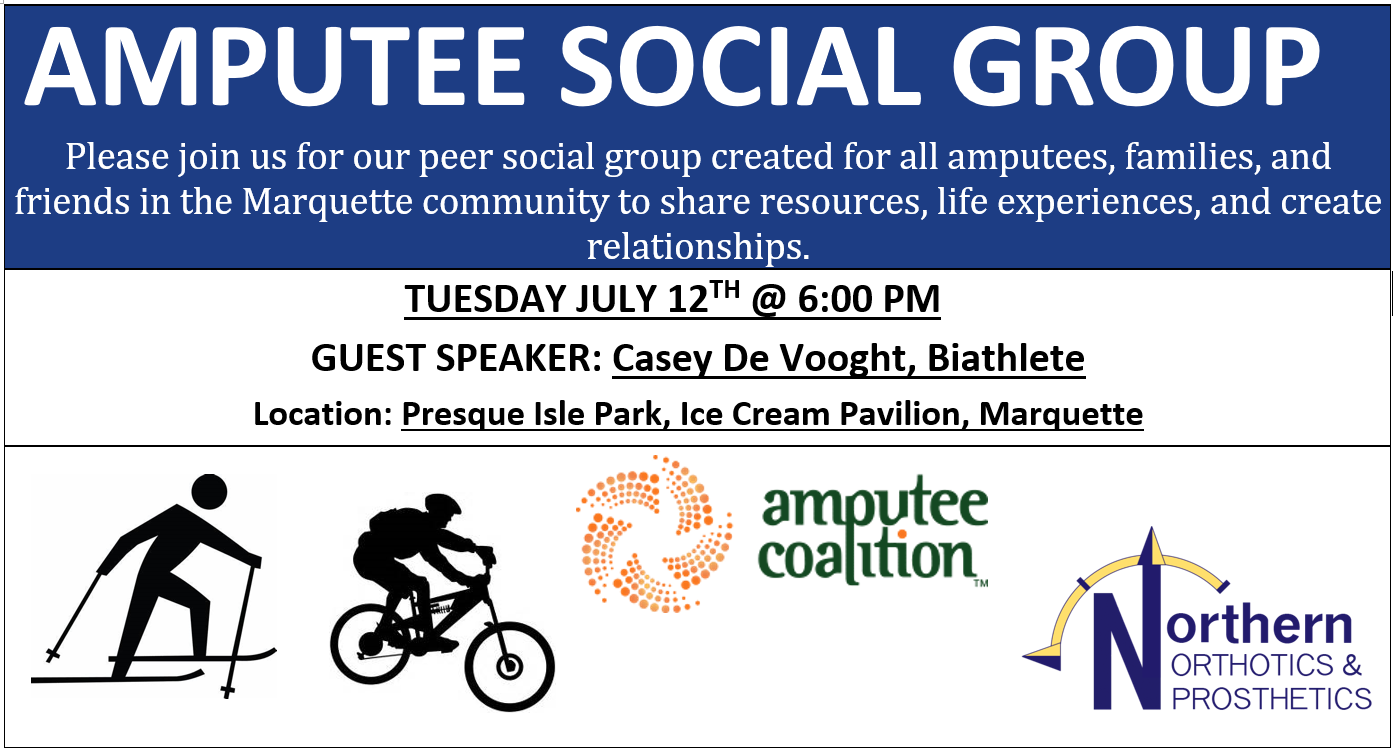 Join us to hear from Casey De Vooght, Biathlete and Paralympian in training to discuss her experience with adaptive sports.
Meeting location will be at the Ice Cream Pavilion at Presque Isle Park in Marquette.
Light refreshments will be provided, but feel free to bring your own meal if desired.
Friends and family are welcome to join!