June 2022 Amputee Social Group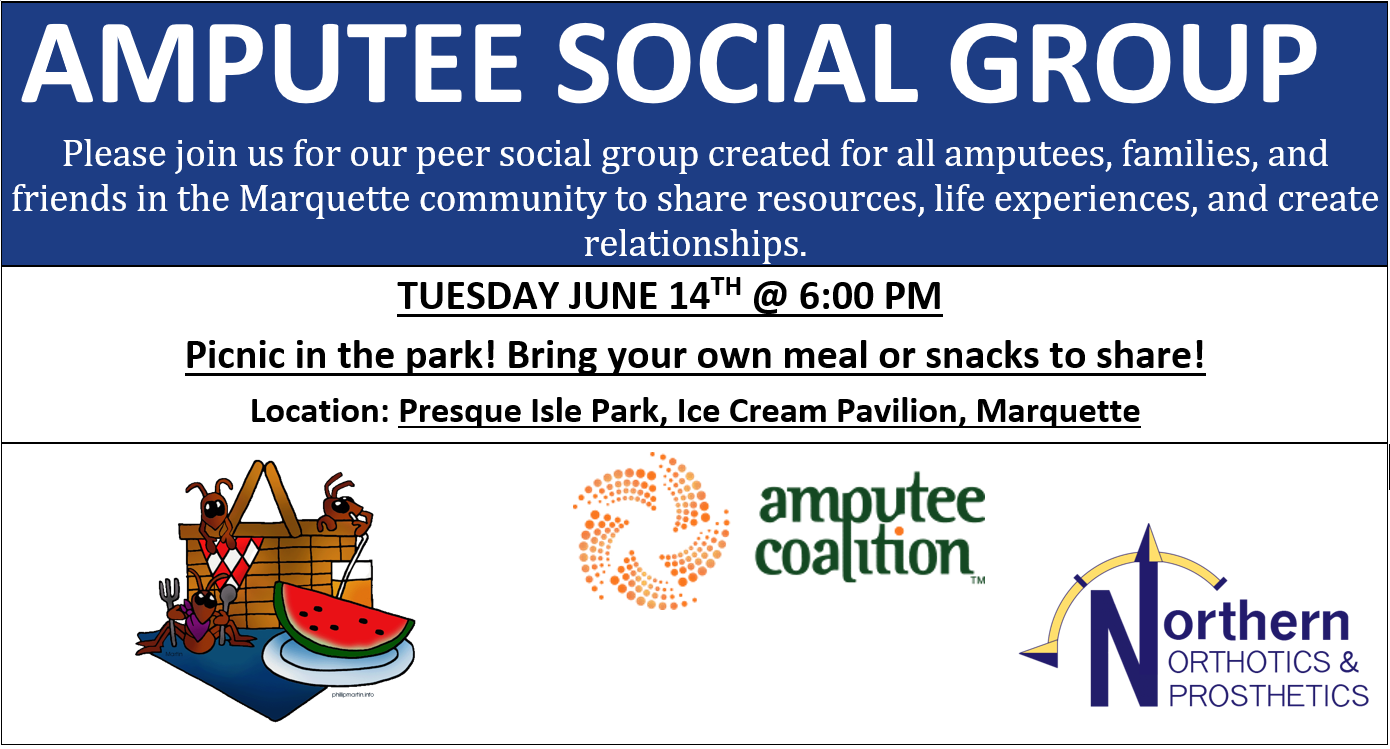 Join us for a picnic in Presque Isle Park! Enjoy the summer weather and good company. Feel free to bring your own meal to enjoy, or bring snacks to share, or both! Water will be supplied. We will meet at the Ice Cream Pavilion, which is the first pavilion on the left as you enter the park, next to the ice cream shop.
*Bathrooms are located across the parking lot, and do have one step to get into the bathroom.