January Amputee Social Group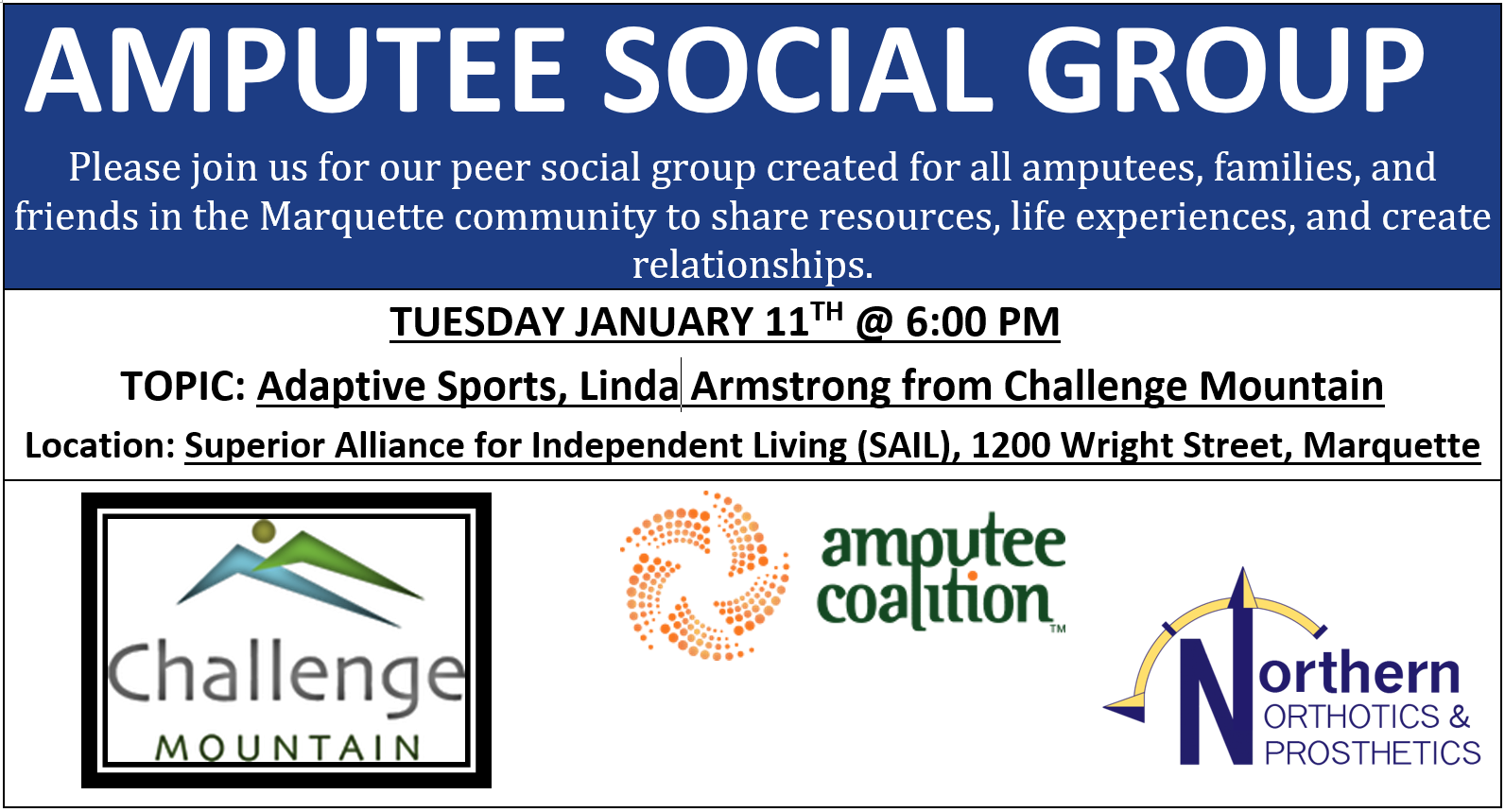 Join us on January 11th to hear from Linda Armstrong, Program Director at Challenge Mountain located in Boyne Falls, MI.
"Participating in outdoor activities is important to feeling part of a community. Experiencing cultural and social outings with family and friends enriches lives and brings people together. To help ensure individuals living with disabilities have these opportunities, Challenge Mountain removes barriers and supports social inclusion through adaptive recreation.
Programming is centered on having fun, making and sustaining friendships, building confidence and independence, and fostering positive and hopeful expectations. Individuals of all ages and abilities can participate, including those living with physical, cognitive and developmental disabilities. Challenge Mountain utilizes adaptive equipment, when needed, to support a positive experience for individuals participating in activities like cycling and skiing. Challenge Mountain provides more than just a participant experience. Volunteers, staff, family and friends are part of every experience. At Challenge Mountain, people make the difference."
Learn more at: challengemtn.org/about/
You can join this meeting Via ZOOM:
https://us02web.zoom.us/j/87031634129?pwd=T3FUWXdPelFKbjlYWmUvV2hKZi91UT09
Meeting ID: 870 3163 4129
Passcode: amputee