September 2021 Amputee Social Group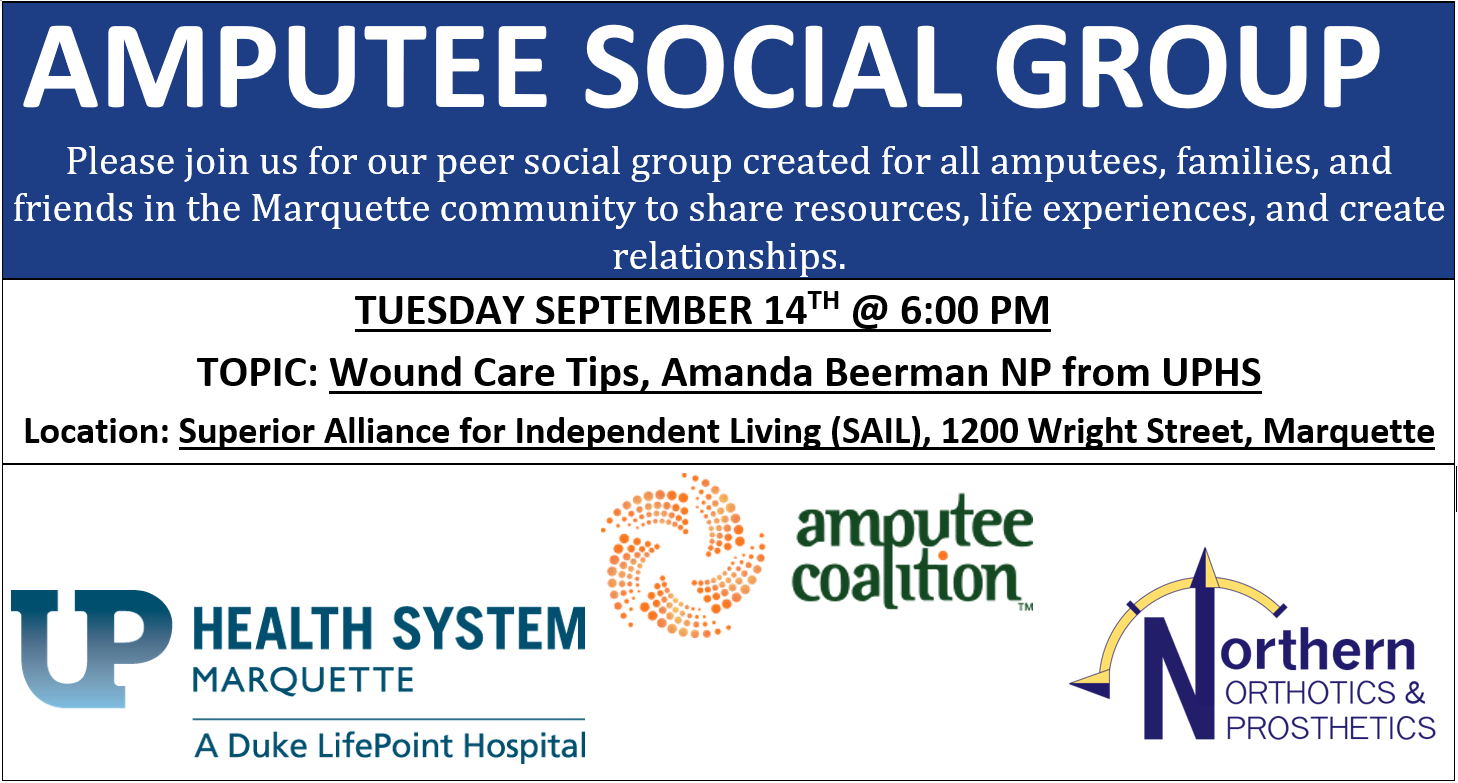 Join us for our September Amputee Social Group meeting. Our guest speaker will be Amanda Beerman, NP from UPHS Wound Care to discuss best practices for checking your skin, wound prevention, and wound management.
Light snacks and refreshments will be provided. Friends and Family are encouraged to attend!
You can join in-person at the office of SAIL located on 1200 Wright Street in Marquette.