October 2020 Amputee Social Group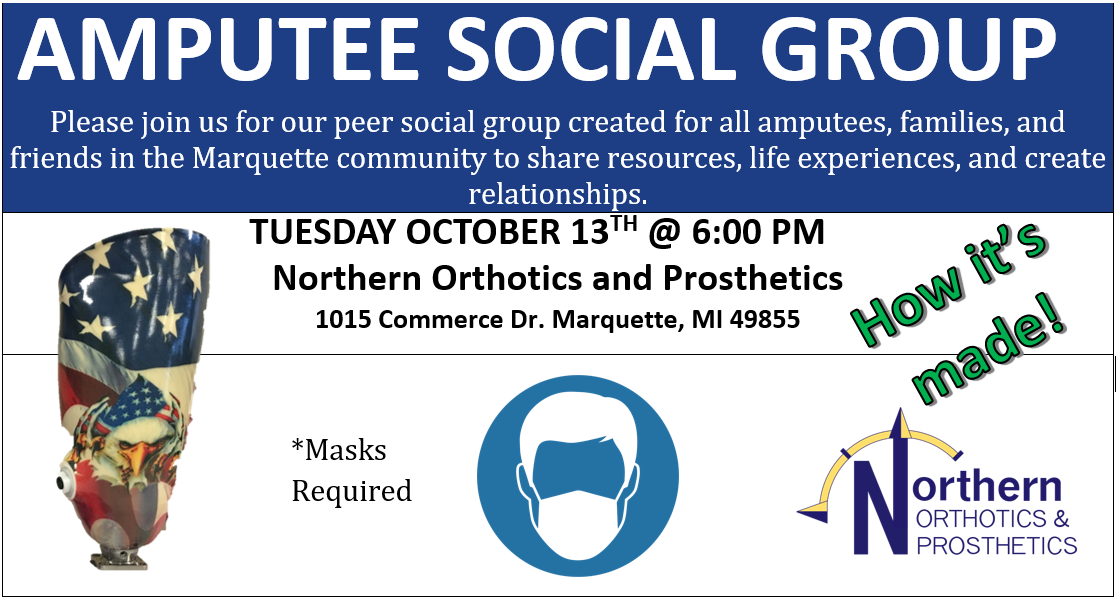 Join us for another Amputee Social Group Meeting on October 13th at 6:00PM.
This meeting will be held at our Marquette Office on 1015 Commerce Drive.
We will have a technical demonstration from our Fabrication Technician, Kyle Ryon, on how we make our custom prostheses.
Masks are required during the meeting. Light refreshments will be provided.